Bitcoin price is acting volatile – altcoins are in limbo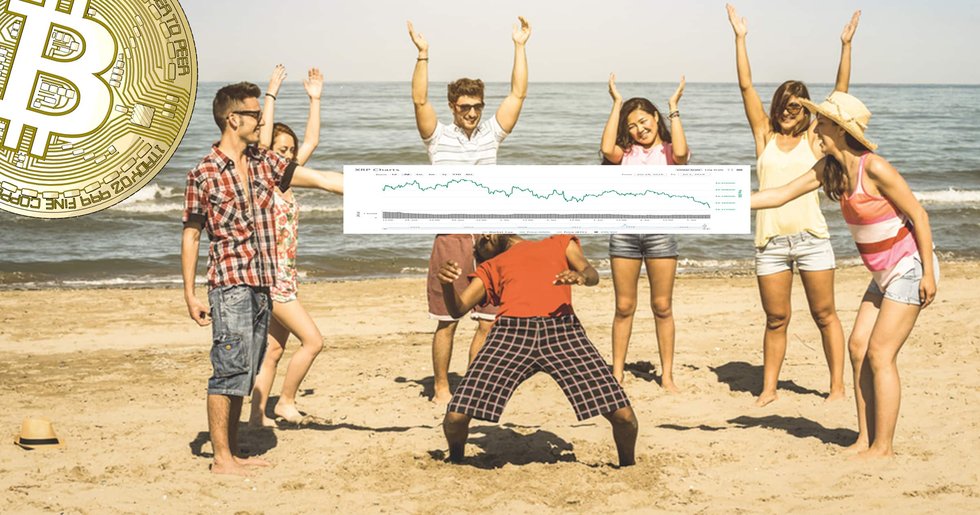 If you're waiting on a new bull market, you have to wait a while longer. The world's cryptocurrencies are going neither up nor down.
Bitcoin has had a volatile week, with peaks as high as $12,000 and lows below $10,000. Right now the price of the world's biggest cryptocurrency is trading just above $11,000, according to numbers from Coinmarketcap. Many analysts believe that it will reach record highs before the end of the year.
The world's second biggest cryptocurrency, ethereum, goes neither up nor down, hovering around $290, numbers from Coinmarketcap shows. This after major exchange Binance revealed that it will move its reserves of stablecoin tether to the ethereum blockchain, Cointelegraph reports.
Xrp, the blockchain company Ripple's cryptocurrency, is also having a quiet week. The world's third biggest cryptocurrency, which was stolen in large quantities a few weeks ago, is currently trading at about $0.37. However, since xrp peaked at nearly half a dollar on June 26, the cryptocurrency has dropped by about 15 percent, numbers from Coinmarketcap shows.
Among the slightly smaller cryptocurrencies, Chainlink is the real rocket. The world's 16th biggest cryptocurrency has increased by almost 50 percent since last week, Cointelegraph reports.
Dags att börja spara i bitcoin?
Hos Trijo får du Sveriges lägsta avgifter och går från registrering till bitcoin i plånboken på under 60 sekunder.
Kom igång