Bitcoin price dropped to $6,178 in a "flash crash" – this may have been the reason why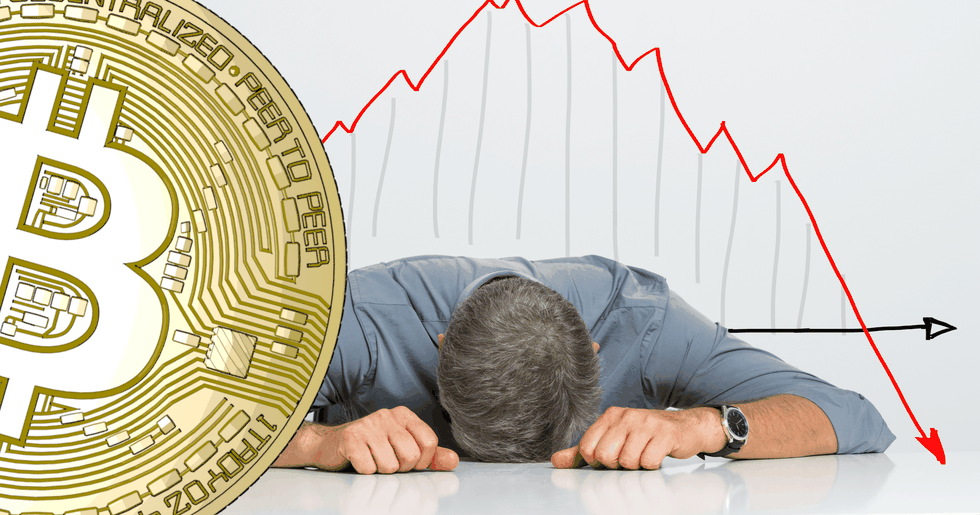 During the early hours of Friday (CEST), the bitcoin price dropped sharply. But what was the reason behind the drop?
Lately, the bitcoin price has soared sharply and it recently reached a bit over $8,000. But early on Friday morning (CEST), the price crashed and fell over 20 percent in 20 minutes. Now, many wonder what the sharp decline was due to.
According to the crypto news site Bitcoinist, a trader on the crypto exchange Bitstamp allegedly put up a sell order of 5,000 bitcoin. Although the market price was close to $7,800, the sales price of the order was only $6,200. This caused a so-called "flash crash", i.e. a sharp fall in prices on the exchange, which also quickly spread to other crypto exchanges.
Three possible explanations
The reason for the price dumping may be three different things, according to Bitcoinist: That a large player sold bitcoin, that someone made a mistake or that there was something wrong with a trading bot.
On the one hand, there was a low variation in the trading volume at the time of the crash, which suggests that it was not a deliberate price dump. On the other hand, it may well be about price manipulation if the person or people behind it had short positions on bitcoin on other crypto exchanges, Bitcoinist writes.
Other explanations
According to Jehan Chu, co-founder of Kenetic Capital, the price drop may have been due to someone taking home profits from recent price increases.
"This last drop was likely caused by a combination of profit-taking and also algorithmic trading compounding the swift fall. We can expect these types of steep rises and drops to continue for some time until institutional investors grow market volume", says Jehan Chu to CNBC.
At the same time, he has a positive view of the crypto markets from a long-term perspective, not least because the public interest seems to increase.
"The key takeaway from the past few weeks is that with each of these surges, the overall interest and investment continues to expand around a growing core of real blockchain use and adoption" says Jehan Chu to CNBC.
There are skeptics to the rallies
Not everyone thinks that the latest price increases have been healthy. For example, the well-known crypto analyst Tone Vays considered the market to have been very irrational lately and thought that the bitcoin price would decline by 30 percent.
"We've broken $6,400, and in a matter of days, went all the way to $8,300. I don't understand why that happened. I don't see anything in the charts that should have caused it. I don't see anything changing fundamentally that should've caused it. This current move makes no sense to me", Tone Vays said to Cryptopotato during the crypto conference Consensus in New York recently.
What may have caused the bitcoin price to rally 125 percent since the beginning of the year, you can read about here.
Dags att börja spara i bitcoin?
Hos Trijo får du Sveriges lägsta avgifter och går från registrering till bitcoin i plånboken på under 60 sekunder.
Kom igång