Binance's CEO tweets about Coinmarketcap – is met with criticism regarding bias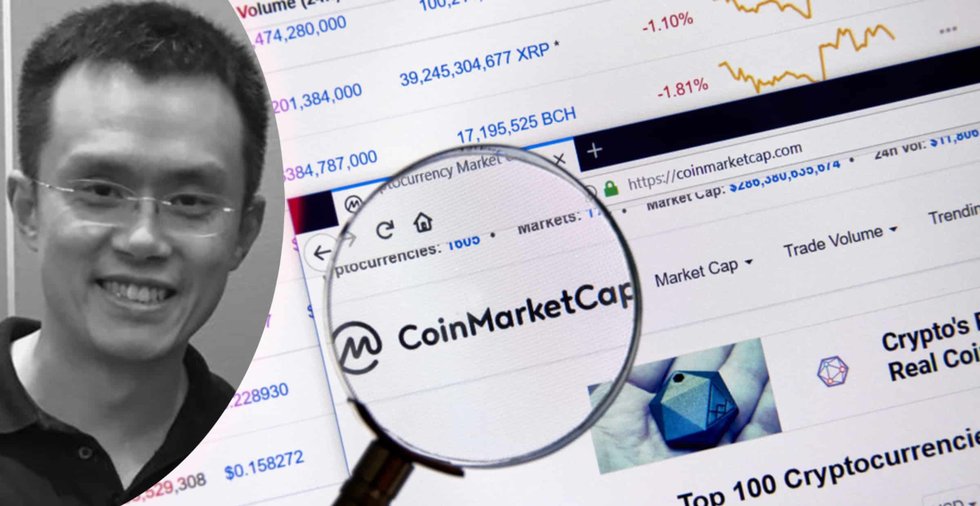 Crypto exchange Binance's CEO Changpeng Zhao has gotten a lot of criticism after a tweet about Coinmarketcap.
A few months ago, the crypto exchange Binance bought Coinmarketcap, a website that ranks cryptocurrencies in terms of size and trading volume, among other things.
Controversial purchase
The acquisition was controversial, because in addition to ranking cryptocurrencies, Coinmarketcap also ranks exchanges. Some people have therefore been worried that Binance would favor themselves in the rankings.
Binance has previously promised not to interfere in Coinmarketcap's operations and that the site is to be independent of the crypto exchange.
But now, those who have been worried about Binance's involvement has gotten another reason to believe that Coinmarketcap is not independent, Cointelegraph reports.
Coinmarketcap has recently updated its methodology for ranking crypto exchanges. The ranking now includes web traffic – which has made Binance number one on the list.
Tweet raises questions
In a new tweet, Changpeng Zhao, CEO of Binance, writes that the new update is better than how the rankings looked in the past. He also writes that the new system is not perfect and that updates will continue to come.
The tweet has prompted many to ask themselves why Binance's CEO writes in a way that makes it seem like he is involved in Coinmarketcap's methodology – when his company has promised not to meddle.
One of those persons is Ciara Sun, head of global markets at Binance's competitor Huobi.
"Changpeng Zhao's tweet stating that they will 'continue to iterate' on CMC's ranking system certainly seems to insinuate his involvement, but I'll leave that up to the community to interpret", she tells Cointelegraph.
Dismisses the criticism
In a written statement to Cointelegraph, Changpeng Zhao dismisses the criticism.
"At no time will Binance (or any other exchange) be 'manually' fixed into a position, ever. We will always strive to use a combination of metrics to achieve the most trusted data and rankings for users. And if Binance ranks first, it ranks first, if it doesn't, it doesn't", he writes.
Dags att börja spara i bitcoin?
Hos Trijo får du Sveriges lägsta avgifter och går från registrering till bitcoin i plånboken på under 60 sekunder.
Kom igång