Binance aims to launch decentralized crypto exchange at the turn of the year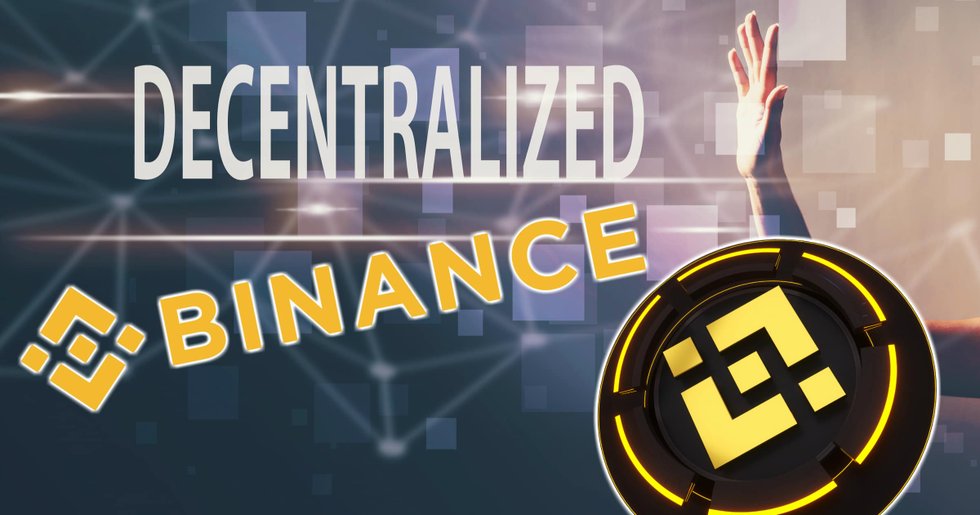 One of the world's biggest crypto exchanges, Binance, aims to launch a decentralized exchange at the end of this year or early 2019, CEO Changpeng Zhao writes on Twitter.
Today, the centralized crypto exchanges control 100 percent of the cryptocurrencies that you have on the exchange. This creates a risk as you need to rely on the exchange not to lose your funds by theft or hacker attacks.
An alternative to this is a decentralized crypto exchange where you yourself have 100 percent control over your cryptocurrencies. If you want to trade on a decentralized exchange, you are trading through various pre-programmed so-called smart contracts.
Now, Changpeng Zhao, CEO of Binance, has written on Twitter that the exchange aims to release a beta version for a decentralized crypto exchange at the end of the year or early 2019. The crypto exchange is going to be called Binance DEX and the platform intends to use its native binance coin (BNB) to perform the smart contracts that the platform will be based on.
"The exchange don't control user funds", Changpeng Zhao writes on Twitter.
Vitalik Buterin hopes centralized exchanges "burn in hell"
Centralized exchanges are something that several well-known people in the crypto world have been strongly against. One reason is that many consider bitcoin to be partially created to reduce centralized intermediaries. But a centralized crypto exchange leaves the users without full control of their assets on the platform, and, instead, a central company has control over the cryptocurrencies.
Among other people, ethereum's founder Vitalik Buterin has said that he hopes that "centralized exchanges go burn in hell", something that Tech Crunch previously reported.
Dags att börja spara i bitcoin?
Hos Trijo får du Sveriges lägsta avgifter och går från registrering till bitcoin i plånboken på under 60 sekunder.
Kom igång