Arcane Crypto's CEO in big interview: "The industry has never looked stronger"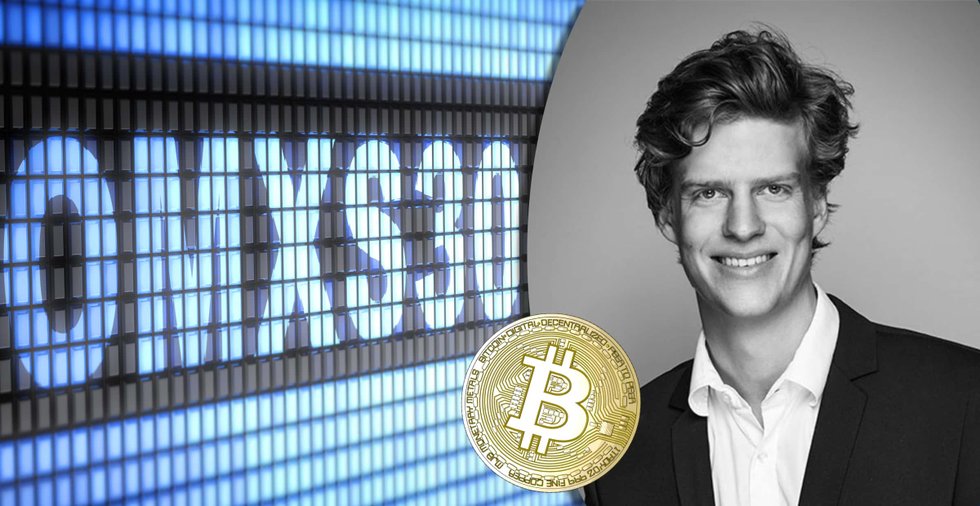 The Norwegian crypto company Arcane Crypto is on its way to the Stockholm Stock Exchange. But how is that process going, how will the crypto market develop in the near future - and which companies do Arcane have in its corporate portfolio? Trijo News has spoken with the company's CEO Torbjørn Bull Jenssen.
Arcane Crypto is the Norwegian company behind, among other things, the hedge fund Arcane Assets and the analysis company Arcane Research. In addition, it is a big shareholder in, among other companies, the Swedish crypto exchange Trijo (which owns, but is editorially independent of, Trijo News).
At the beginning of July, it was reported that Arcane Crypto, with CEO Torbjørn Bull Jenssen at the helm, is aiming for a listing on the Stockholm Stock Exchange.
This is how a reverse takeover works
The way they are planning to get there is through a so-called reverse takeover, where the Swedish, already listed, company Vertical Ventures buys Arcane Crypto and then merges into the company.
"The deal has come a long way. An SPA agreement has been signed and due diligence has largely been performed. What remains is that Vertical Ventures will hold a shareholders' meeting on September 28. There, according to the plan, they will approve the deal, and then the transaction will be formally completed", Torbjørn Bull Jenssen says to Trijo News and adds:
"At the same time, there are a lot of formalities concerning Q3 figures and Nasdaq that must be done in tandem with this."
Reverse takeovers are oftentimes carried out to avoid the long and costly process that a traditional stock exchange listing entails. According to Torbjørn Bull Jenssen, the reasons for Arcane Crypto choosing a reverse takeover are several.
"The paperwork that goes to the Stockholm Stock Exchange is exactly the same as if we had done a traditional listing. It's not easier to do it this way. On the other hand, we see benefits in that we get a good spread on the share, and that we get a lot of attention for the listing and pricing of Arcane early in the process."
"It's expected that a crypto stock is volatile"
Since the announcement of the reverse takeover, Vertical Ventures' share price has been something of a roller coaster. At first, it rallied by over 50 percent. Since then, it has corrected downwards – but is still at a higher level than before the announcement, according to data from Avanza.
According to Torbjørn Bull Jenssen, this was to be expected.
"Overall, I would say that the stock has behaved very 'bullish'. But before Vertical Ventures' shareholders vote to do the deal, there is still a hypothetical risk that this will not go through. In addition, a crypto stock is expected to be volatile, it's just the nature of things."
The companies that make up Arcane Crypto
Arcane Crypto is an umbrella company with several other companies under it. Some of these, such as Teslacoil and Arcane Research, are fully owned subsidiaries. Others, such as Trijo and LN Markets, are companies that Arcane Crypto has invested in.
But what are the different companies doing? And what value do they add to the new shareholders? We ask Torbjørn Bull Jenssen to go through the projects separately. He starts with the four companies where Arcane Crypto is an investor.
LN Markets
"Our latest investment is in LN Markets. It is a very interesting company that works with cutting-edge technology on bitcoin's lightning network. We are strengthening our position in the lightning market, and Bitfinex (one of the world's largest crypto exchanges, editor's note) is among the other investors."
Alphaplate
"Alphaplate is a British company that works with algorithm trading and market-making. It is partly an extremely scalable business model, and partly the company creates synergies by being a market maker for Trijo, among others."
Trijo
"The value in Trijo is partly in the stock market, partly in the products that in the future can be built around the crypto exchange. I am thinking, among other things, of lending with crypto as collateral. Finally, in the future, the company can also be a tool to facilitate cross-border payments."
Pure Digital
"Pure Digital is very promising. They work to create a marketplace for banks that want to trade cryptocurrencies on behalf of their customers. The value to Arcane crypto comes in parts from potential future synergies, which means that, for example, Alphaplate can get closer to large cash flows. The expected trading volumes and by extension fee revenue is likely to be very large, and to become a good source of revenue to Arcane through future dividends from Pure Digital", Torbjørn Bull Jenssen explains and then continues to go through the four companies that are Arcane Crypto subsidiaries.
Teslacoil
"Teslacoil makes it easier for companies to accept cryptocurrencies as payment and exchange them for fiat currencies. The smart thing is that the companies using Teslacoil themselves accept the payments and therefore do not need any licenses. The business model is a combination of a small fee for each payment and a volume-based percentage fee."
Arcane Research
"With Arcane Research, we make a paid market report that is published every week. We will probably expand that concept. The main audience for Arcane Research is people with a background from traditional finance, moving into the cryptocurrency sector. We also make reports on behalf of other companies. Overall, we experience a large demand, and the business model is flexible so that it can be easily adapted to demand."
Kryptografen
"Kryptografen is the Norwegian equivalent of (Swedish) Trijo News. This may not be where we expect to make the big bucks – but the website supports itself and is an important tool for getting news and information out to the public."
Arcane Assets AS
"Arcane Assets AS is our management company that, together with AK Jenssen, runs a crypto hedge fund which is led by Arcane Crypto's Eric Wall. For regulatory reasons, I can not say much more."
This is what Torbjørn Bull Jenssen thinks about the crypto market
When Torbjørn Bull Jenssen has explained the various projects, Trijo News asks him to tell how he sees the future development of the crypto market.
"At the basic level, I am very bullish. This is especially because of the money flowing into cryptocurrencies from institutional investors such as Paul Tudor Jones. In the short term, the crypto market will be affected by the general uncertainty surrounding the corona crisis, but overall the industry has never looked stronger."
How do you see this summer's boom in the defi segment?
"It is a bit reminiscent of the bull market for bitcoin in 2017 – with the difference that more advanced knowledge is required to invest in defi. A lot is bullshit and pyramid schemes. Many people think they can make money fast. But not everything is bad. It is also a financial market that is developing, and then some scandals are to be expected", Torbjørn Bull Jenssen says to Trijo News.
Dags att börja spara i bitcoin?
Hos Trijo får du Sveriges lägsta avgifter och går från registrering till bitcoin i plånboken på under 60 sekunder.