Arcane Crypto invests in lightning network exchange – along with Bitfinex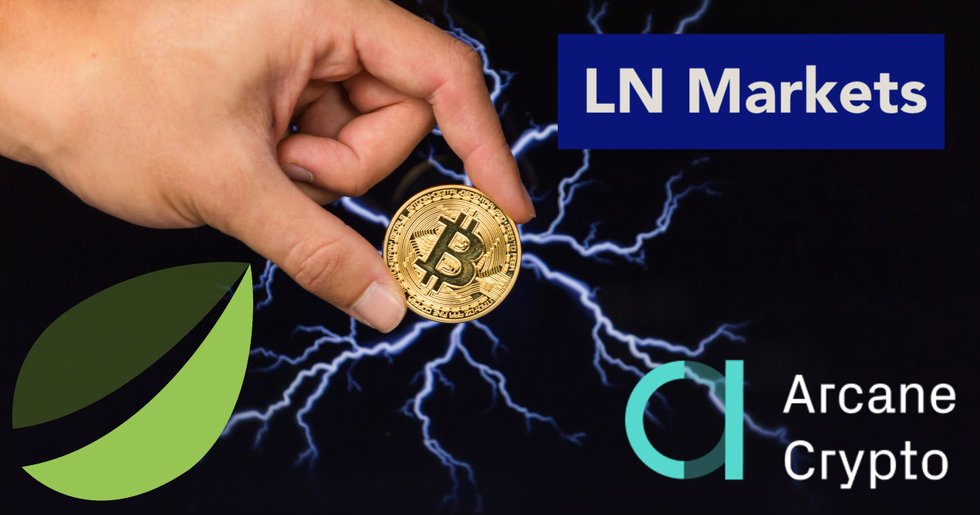 The Norwegian investment company Arcane Crypto is investing in a French trading platform built on the lightning network. Other new investors in the company are Hong Kong-based crypto exchange Bitfinex and crypto investment company Fulgur Ventures.
LN Markets is a trading platform that connects investors and their digital cryptocurrency wallets directly to different financial markets.
Now, the platform has raised money from a couple of big crypto companies through an investment round, according to a press release.
The companies that have invested are the Norwegian crypto company Arcane Crypto, the Hong Kong-based crypto exchange Bitfinex and the crypto investment company Fulgur Ventures.
"We are very happy with the group of investors as they have a deep understanding of the space and can add massive value to our company. With their investment and backing, we will be able to accelerate our development and offer new trading experiences to our users", Côme Jean Jarry, co-founder at LN Markets, says in a press release.
Based on the lightning network
LN Markets is based on the lightning network, a system that is built on top of bitcoin's blockchain, but where transactions are not reported directly on the main chain, which makes the transactions both faster and cheaper.
For LN Markets, this means that traders, for example, do not have to rely on a crypto exchange to hold the cryptocurrencies for trading.
Through the lightning network, the platform also avoids slow and costly transactions that would otherwise have to be done directly on bitcoin's main chain.
Trading volume of over €8 million
Behind LN Markets is ITŌ, a French startup that started in 2019.
Since last spring, users on LN Markets' platform have completed over 25,000 trades and generated a total volume of more than $10 million, which corresponds to more than €8 million.
"Having used LN Markets since launch and been in conversations with the team for a while, I am very comfortable that this is something that can get really big. Bitcoin is ideal as a collateral asset, and by leveraging lightning payments, LN Markets position themselves at the cutting edge of the new financial system evolving around bitcoin, Torbjørn Bull Jensen, CEO at Arcane Crypto, says in the press release.
Dags att börja spara i bitcoin?
Hos Trijo får du Sveriges lägsta avgifter och går från registrering till bitcoin i plånboken på under 60 sekunder.
Kom igång