$190 million allegedly disappeared when crypto exchange founder died – now it seems like the funds are being moved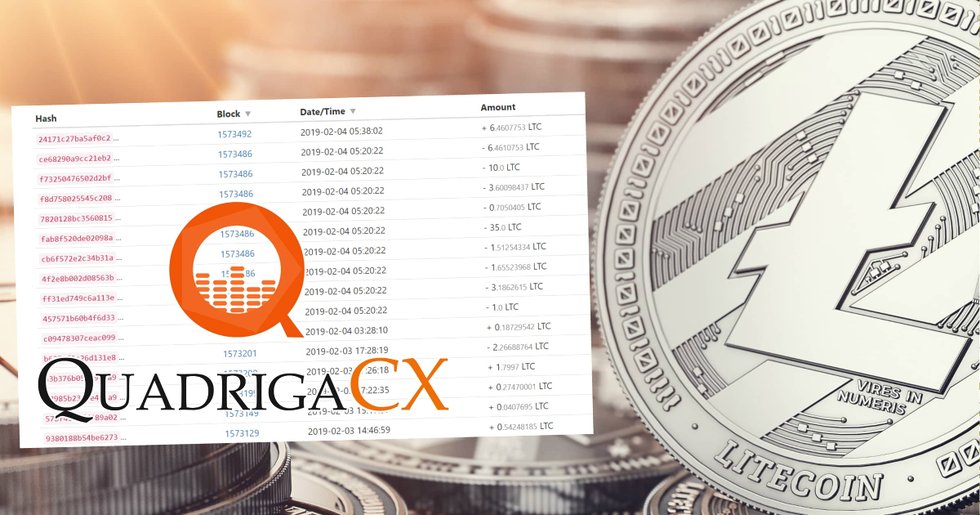 The Canadian cryptocurrency exchange Quadrigacx is now accused of doing a so-called "exit scam".
Canadian crypto exchange Quadrigacx has, according to themselves, lost nearly $190 million in cryptocurrencies when their founder and CEO Gerald Cotten died in Crohn's disease in India late last year. At the beginning of 2019, the exchange issued a notice regarding the situation.
A few days back, the crypto news site Coindesk was able to reveal that Quadrigacx, according to their own statement, encountered problems and that $190 million in bitcoin, bitcoin cash, bitcoin cash sv, bitcoin gold, litecoin and ethereum is stored offline in the exchange's so-called "cold storage".
According to a sworn affidavit from Jennifer Robertson, the widow of Gerald Cotten, only the now deceased founder had access to the keys to the wallet, and they now fear that the assets are lost forever.
Suspect "exit scam"
Now, however, a user on the American discussion forum Reddit has, during the last 24 hours, dug up that assets in the form of litecoin have been moved from a crypto wallet that the user has identified as the locked wallet. In total, this involves several smaller transactions to a number of different addresses.
This, in turn, has sparked speculations that the others who worked with the exchange, in fact, had access to the exchange's cold storage, but that they, for some reason, chose to do a so-called "exit scam": simply taking the money themselves.
No conclusive evidence
There is still no conclusive evidence that this is the case and it is not entirely certain that this is the same cold storage, but the large number of small transactions could be a sign that they are trying to launder the money through a so-called "mixer". Mixers are used to send a lot of smaller transactions of cryptocurrencies between a variety of wallets, thus making the tracking of the cryptocurrencies difficult.
Trijo News has unsuccessfully reached out to the Canadian crypto exchange for a comment.
Here is the Canadian court document to read in its entirety.
—
Dags att börja spara i bitcoin?
Hos Trijo får du Sveriges lägsta avgifter och går från registrering till bitcoin i plånboken på under 60 sekunder.
Kom igång