10 of the weirdest bitcoin images on Shutterstock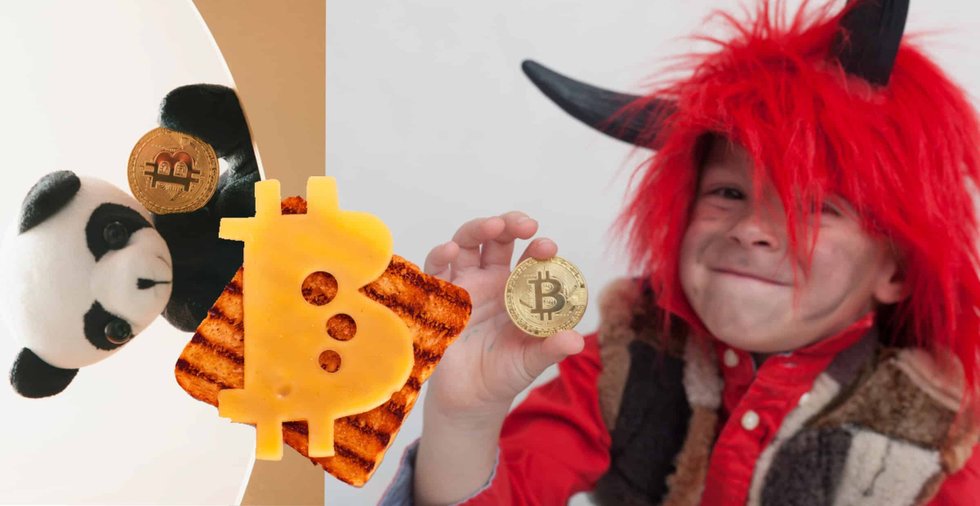 Trijo News lists the ten strangest images depicting the cryptocurrency bitcoin on the Shutterstock image service.
Shutterstock and similar stock image banks are among the most important things an online journalist has in its toolbox. Instead of taking your own pictures, with Shutterstock, you can easily download what you need.
When it comes to bitcoin, there is a lot of material on Shutterstock. A search for the cryptocurrency in the image bank gets you 447 729 hits. This means that as a bitcoin journalist, you can pick and choose – and that there are some images that are, to say the least, strange.
Here are ten of the most striking bitcoin images on Shutterstock.
1. Is bitcoin toast?
In English, saying that something is "toast" means that it's over or done. The question is, is this what this image wants to convey?
2. Is bitcoin cheese?
Another picture on the sandwich theme. The words "cheddar" and "cheese" are sometimes used as slang for money in English, so that may be an explanation for this.
3. Bitcoin and a snail
This picture could possibly refer to people thinking that bitcoin is too slow (something that, among other things, the creators of bitcoin cash think). However, the American flag in the picture suggests that it is rather about Americans being slow when it comes to adopting bitcoin as a means of payment.
4. Trade with China?
"Panda" is a financial term for trade with China. Could this image be a reference to this?
5. Maybe not
Someone just seems to like the combination of bitcoin and stuffed animals.
6. Wait, what?
The devil is a child who loves bitcoin? This picture really is completely incomprehensible.
7. Yep, there are more
At Shutterstock, there are no less than ten pictures of this kid in a devil costume with bitcoin in hand.
8. Karate tiger hates cryptocurrencies
We want to see a fight between the tiger and the devil child!
9. Poor cow
This is how bitcoin mining works.
10. One last drink
Drinking coins may not be optimal in corona times.
Dags att börja spara i bitcoin?
Hos Trijo får du Sveriges lägsta avgifter och går från registrering till bitcoin i plånboken på under 60 sekunder.
Kom igång