Thank you all readers for a fantastic first year with Trijo News – now we look forward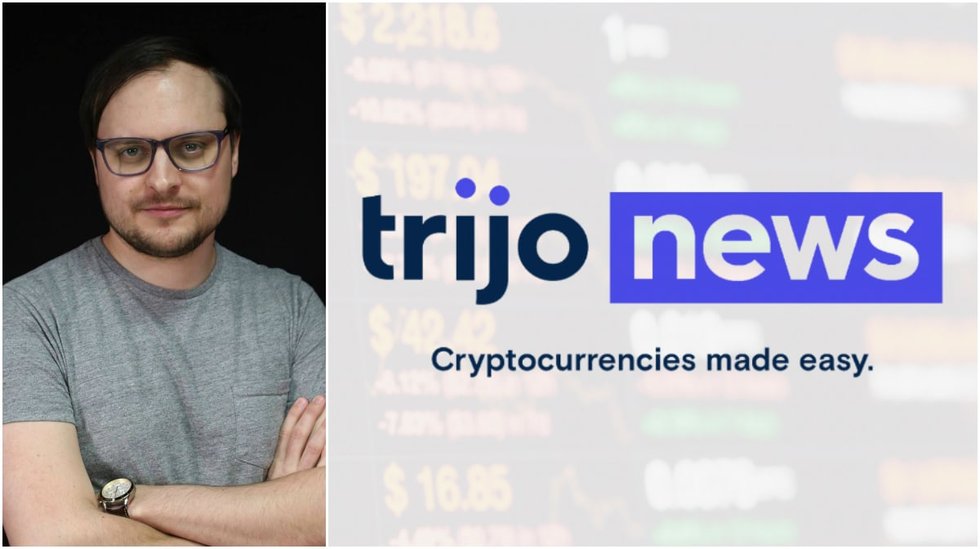 CHRONICLE. One year with cryptocurrencies goes by fast. Since the launch a year ago, Trijo News has written over 1 160 news articles on what is happening in the crypto world. Now, the editor-in-chief Christian Ploog summarizes an eventful year – and looks forward with confidence.
I have heard people say that there are usually seven internet years in a regular year – but that there are seven crypto years in an internet year. That is to say: things move very quickly in the crypto industry. This has not least been proven by the past year.
Now in March, it is a year since Trijo News started. The first article was about a hard fork for monero (in Swedish) and was already written on March 2nd, but it was March 22nd, 2018, that we beat the drum and officially launched our crypto news site. The response was great and came quickly. Then things just rolled on.
Daily reporting
As an independent news outlet, editorial independent from the crypto exchange Trijo, our purpose from the beginning has been to report the latest news about what is happening in the crypto world.
We have reported daily on how the prices of the biggest and most interesting cryptocurrencies have moved and written about everything from price-affecting news and ICOs to announcements by politicians and rulers.
We have also had the ambition to educate people on how cryptocurrencies and blockchain work. For example, we have written more timeless articles about what hodl means, how so-called 51 percent attacks work and how people are supposed to declare tax on their crypto trades (in Swedish).
Several uncovered stories
During the past year, we have reported and revealed a number of interesting things that drew attention in the crypto world.
For example, we wrote about how the Norwegian bitcoin trader Sturle Sunde chose to sue Nordea after he got his private account shut down by the bank. Sturle subsequently lost to Nordea in court and was ordered to pay trial costs totaling NOK 387,999 (around $45,500).
We have also interviewed several politicians about cryptocurrencies, including the Swedish Green Party's economic-political spokesperson Janine Alm Ericson who in April stated, among other things, that "clearly, the banks see cryptocurrencies as competition".
"Clearly, the banks see cryptocurrencies as competition"
We also made a noticed investigative story where we examined the nazi organization Nordic Resistance Movement in Sweden's attempt to collect donations using bitcoin and other cryptocurrencies. It turned out that they had not received that much money. In fact, it was only about twenty donations which at the time of the transactions amounted to just over SEK 30,000 (around $3,250).
We also talked to more politicians, including the member of the Centre Party in Sweden, Rickard Nordin, one of Sweden's most crypto-friendly politicians, who admitted that the members of the Swedish Parliament have a "scary" low level of knowledge about and interest in cryptocurrencies.
Another story that got attention was that of Linus Dunkers in Köping in Sweden who was forced to pay taxes of several million Swedish kronor for his bitcoin trades. Linus, in turn, accused the Swedish Tax Agency of unreasonable taxation in order to test the regulations in court.
Our most read article in the past year, however, was neither a scoop nor an interview. Instead, it was a completely ordinary so-called rewrite about the kidnapped Norwegian billionaire Anne-Elisabeth Falkevik Hagen. The crypto connection to the story was that the kidnappers allegedly demanded that the ransom should be paid with the anonymous cryptocurrency monero.
It was later revealed that cryptocurrency was "used as a form of communication" regarding her disappearance. Exactly what the police meant by "form of communication" was not clear, but it may have been about encrypted messages being sent with monero transactions.
Red numbers in the markets
In terms of prices, it has – as it usually is with cryptocurrencies – been a roller coaster. We have reported when bitcoin rallied over $1,000 in half an hour, but also when the entire crypto market collapsed in August. Not to mention the broad downturns that occurred in November. Then we had horror headlines like "Markets continue to fall – $18 billion disappeared on Monday" and "Bloody massacre on the markets – bitcoin is traded below $5,000".
The fact that the last trading day in 2018 ended with red numbers was perhaps significant – the total market cap for all cryptocurrencies fell by as much as 79 percent in 2018.
Proud to have contributed
But there were many who predicted that there would be declines. Already in May last year, the investment company GP Bullhound said that they believed in a sharp downward correction for the crypto prices within one year and that very few companies in the industry would survive. Now, we can say that they were rather right. But we should remember what GP Bullhound also said in regard to this, namely that after this crypto winter, we will see the few companies that survive the correction grow stronger than we have ever seen companies grow before.
How that will turn out remains to be seen. I can only say that as the crypto prices have gone down, interest in cryptocurrencies has also decreased. An example of this is not least that the number of google searches for "bitcoin" worldwide has steadily declined in recent months.
We who are in the industry have worked a lot in headwind, to say the least. But we have also pressed on – and at least I am proud to have been involved in contributing to keeping the interest in cryptocurrencies alive during the bear market that we have seen in the past year.
Now we look forward
Many of you have sent us news leads, encouragement and opinions – and that response has been very fun to receive. Together, we continue to make the Swedish (and international) crypto community grow further.
Now we look forward. Soon, the doors for Trijo's crypto exchange will open – and it will be very exciting to integrate Trijo News with Trijo Exchange, just as the Swedish financial news site Placera is integrated with – but editorially independent from – the broker bank Avanza.
Because one thing is clear: a well-informed investor – is a better investor.
Christian Ploog,
Editor-in-chief at Trijo News
—
Interested in sending us an opinion article? Mail us at info@trijo.co.
Dags att börja spara i bitcoin?
Hos Trijo får du Sveriges lägsta avgifter och går från registrering till bitcoin i plånboken på under 60 sekunder.
Kom igång