Jan Granroth: Your savings are down almost 14 percent in 5 years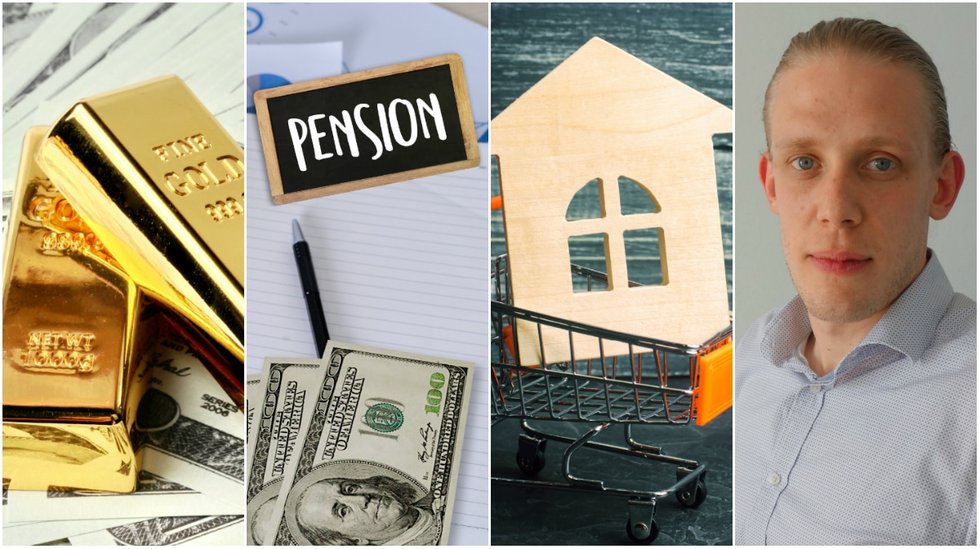 OPINION. That crypto investments equal high risk is denied by no one and many get scared off by the many stories about fraud, manipulation, and volatility. But how bad is really the situation in crypto compared to other forms of saving and investment?
Jamie Dimon, the CEO of bank JPMorgan Chase, dismissed bitcoin as a scam. It was recently, however, announced that his bank is fined $65 million, due to manipulation of a benchmark rate for the dollar. With a yearly revenue of almost $100 billion, the fine will have little or no effect, especially given that the banks are well aware of the customers' inertia when it comes to changing banks – regardless of the banks' misdoings.
Frauds obviously happen everywhere, so the question is why the risks of cryptocurrencies time after another are emphasized beyond reasonability. Let's, therefore, see what problems surround other forms of saving and investment.
Gold – far from a perfect store of value
Gold is a classic form of saving, but also the gold market has suffered from manipulation and even without considering this, an investment in gold five years ago would have yielded a negative 8.19 percent. By all means less volatile than bitcoin, but far from the perfect store of value.
When it comes to volatility, it's by the way considered by many to equal risk, but even Warren Buffet himself says that investors of this belief are losing money.
"A savings account in Swedish crowns has for example lost over 35 percent of value, and even the supposedly stable euro has lost almost 14"
Real estate is also considered a safe investment, and a home purchase has for many proved to be the deal of their lifetime, especially in Sweden where the housing prices have skyrocketed. However, this is owing to timing to a large extent and it is often difficult to decide entry and exit on the market since this decision is most often decided by life itself.
The fact that this type of investment often requires indebtedness to extreme levels, as well as renders the family economy dependent on central bank monetary policy, make this type of investment unsuitable for many.
For the risk-averse, all investment decisions might feel uncomfortable and lead to total avoidance of such, resulting in one keeping all savings in the bank – because that must be the safest place, right?
Although this might seem true, it's subject of the development of the currency in question. A savings account in Swedish crowns has for example lost over 35 percent of value against the dollar over the last five years, and even the supposedly stable euro has lost almost 14. This, to a large extent, due to central bank manipulation, also known as monetary policy. All this according to figures from the Swedish internet broker Avanza.
It is also worth mentioning that the safety of funds exceeding the deposit insurance (amounting to €100,000 in the EU) is totally dependent on the bank.
Also pensions are at risk
Well, we all need some money for the retirement, so obviously it's good to put away some money for this, right? This is, by all means, true, but it has time after another become evident that many have been scammed on enormous amounts of money they are in great need of. In Sweden, pension funds like Allra, Falcon, and Solidar, have all grossly abused their positions and exploited the trust of many. All this was possible in a strictly regulated system, designed and supervised by the authorities, a supervision which in hindsight rather created a false sense of safety.
Unbelievably enough, many savers of the Allra funds got their funds moved to funds in Ålandsbanken with both higher fees and risk, as well as a lack of any performance history.
These examples all show that any form of saving or investment constitutes a risk, and is continuously exposed to manipulation and fraud. That this is very clear, as is the case with cryptocurrencies, should rather be considered an advantage.
Jan Granroth,
Reporter at Trijo News
—
Interested in sending us an opinion article? Mail us at info@trijo.co.
Dags att börja spara i bitcoin?
Hos Trijo får du Sveriges lägsta avgifter och går från registrering till bitcoin i plånboken på under 60 sekunder.